You are here:
Home
/
Archives for Social Media

Specific words can either enhance or block a conversation, depending on who is our audience. Here is one example.


HubSpot Webinar Notes: Blogging Best Practices, by Lucy Orloski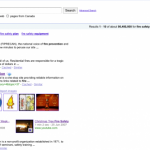 Fire safety messages for public education — does the message format and medium of broadcasting make a difference to the effectiveness of the message to encourage people to take action and make change to their home safety habits?
Filed Under: Blog, Media Channels, Musings, Tips and Tricks, YouTube
Tagged With: Action-oriented messages, Be Prepared, Comparison, McLuhan, Medium, Social Media, Strategies, Text, Tools, Video, YouTube

The changes in how we communicate are coming fast and furious: what do you do to keep up?
Filed Under: Blog, Facebook, Flickr, Media Channels, Musings, Tips and Tricks, Tools and Tactics, Twitter, YouTube
Tagged With: Be Prepared, Marketing, Online Business, Social Media, Strategies, Twitter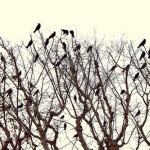 Some years ago, I witnessed a "crow funeral" on the street in front of my house. What seemed like hundreds of crows suddenly appeared in the air, in the trees, on the lawns, on the roofs, everywhere around my neighbourhood. A young crow had just died on the roadway, and the noise its friends and […]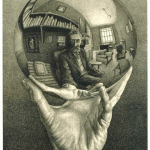 Years ago, folks had to figure out how to use the printing press in a way that generated revenue instead of creating a financial loss. Bright minds figured it out after a little while, and their ideas have been in use ever since. Then, suddenly, we had radio. Coolidge embraced it and won the post […]

I feel like I'm on a treasure hunt for the golden nugget hidden deep in the heart of social media! I'd sure love to identify its most valuable asset. Tools… Cool, but what's their purpose? Content… Yup, I love learning stuff, but… Connection… OK, getting better and better… (BTW, my company name, Kiangle, is derived […]

I just realized I did something interesting yesterday, and I didn't even think about the broader implication at the time. The short version of the story isn't so thrilling: I bought a book. But here's the backstory. A year or two ago I discovered this guy on the Internet who had some useful, and sometimes […]