You are here:
Home
/
Archives for Tips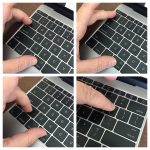 So, if you like to churn out stuff as fast as you can, like me, and get tired of switching from keyboard to mouse/trackpad and back again all the time, here are three great (I would say "essential!") keyboard shortcuts that work on Macs with Canadian (probably also American and British) English keyboard layouts that […]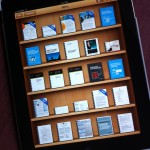 Want to take some time on your holiday to catch up on some important reading but don't want to take reams of paper with you? Have commuting time to pass and need something more stimulating to read? Find yourself unexpectedly waiting…and waiting…and waiting…? Preload your iPad with a stack of PDFs you never seem to […]
Demo, Front Page, How-To, i-Devices, Video
Tagged With: Holiday Reading, How-To, iPad, iPad for Business, iPhone, iTunes, PDFs, Tips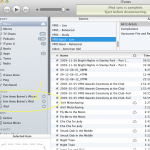 I had a recent question about how to remove all the unwanted content on an iPod. Kathy only wanted to have music on her iPod, now that she had both an iPhone and an iPad to work with, and she had decided now to leave her iPod attached to the stereo in the living room. […]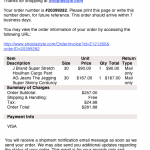 QUESTION: As you read this post, also think about it from a communications and reputation-management perspective. If you were the company affected by this scam, how would you handle it? Well, imagine my surprise yesterday when I made myself a mid-morning cup of coffee and re-opened my email to get caught up, and suddenly […]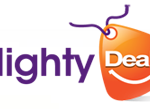 Here are all the current (time-limited) deals offered by MightyDeals.com. We use this site to purchase web tools and graphics for on- and offline projects often, but haven't used every product they promote here.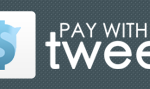 I haven't checked this out yet, except that I encountered it as a subscriber to MightyDeals.com (a great resource of graphic and digital tools at great discounts!). Every now and again, MightyDeals.com gives away freebies, and this morning was one of those days. I clicked on the link, gave them my email address, got my […]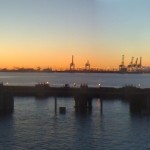 [UPDATE Aug 2013: I've now stopped using Cincopa and am experimenting with other image gallery tools. Stay tuned for an updated post!] In order to expand the media resources I can share through a variety of websites, I'm experimenting with a few new tools, and thought I'd share the journey with you! I should point […]

Instructions on how to make an ebook from a document on your computer (Word, PDF) so you can read it on your iPad, Kindle, or other e-reader. Includes a 10-minute video with lots of detail, and a bare-bones text list for easy reference.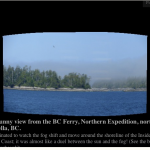 HOW-TO: Make a web-based photo gallery using Cincopa and WordPress, with a bonus: how to create panorama photos using just an iPhone and the AutoStitch App!
Blog, iPhone/iPad, Tips and Tricks, Using your Mac
Tagged With: Apps, Blogging, Cincopa, How-To, iPad, iPhone, Picture, Tips, Tools, WordPress

Being able to gather HTML colour (color) codes and measurements from a website can be a useful step when designing a website. Here is one way to get that information, shared via "how-to" YouTube and SlideShare presentations.
Great Deals on Graphics and Web Design Elements
Reading List
I just got this title from the Amazon Store:
"10 Street-Smart Secrets of an Email Marketing Strategist Who Lives and Dies By His Results" [Kindle Edition] by Ben Settle.
I'll let you know what I think of it in a post, soon.