You are here:
Home
/
Archives for Video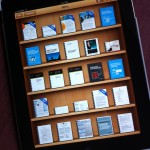 Want to take some time on your holiday to catch up on some important reading but don't want to take reams of paper with you? Have commuting time to pass and need something more stimulating to read? Find yourself unexpectedly waiting…and waiting…and waiting…? Preload your iPad with a stack of PDFs you never seem to […]
Demo, Front Page, How-To, i-Devices, Video
Tagged With: Holiday Reading, How-To, iPad, iPad for Business, iPhone, iTunes, PDFs, Tips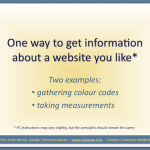 When I want to create a consistent look across a number of different online spaces, I need to know what colours I used in space one (e.g. my website/blog) so I can use the same colours in space two (e.g. my Twitter Feed in the right hand column of my website). Or maybe I absolutely […]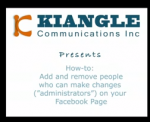 Short instructional video on how to add and remove people as administrators on your Facebook Page. We can all use a little help sometimes, and working on our Facebook Page is no exception, especially if it's a business page. Here's how you add a new administrator onto your Facebook Page, and also how you can […]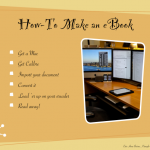 How to take a document and turn it into an ebook using a free (donations gratefully accepted, I'm sure) application for Mac users. [UPDATE Aug 2013: These instructions were prepared several iterations of the application ago. You will find that some of the look and use of the application is a little different now. Also, […]
Great Deals on Graphics and Web Design Elements
Reading List
I just got this title from the Amazon Store:
"10 Street-Smart Secrets of an Email Marketing Strategist Who Lives and Dies By His Results" [Kindle Edition] by Ben Settle.
I'll let you know what I think of it in a post, soon.