You are here:
Home
/
Archives for Tools and Tactics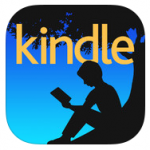 Say you are working on the ebook of your dreams, and your agent sends you a draft copy of your work-in-progress so you can see what it looks like on your iPad. There are several methods for getting it into your Kindle App, but if you need to access your new .mobi (Kindle format) file […]

With the advent of the new Community Pages, unofficial organization pages that are automatically created by Facebook from information it pulls from Wikipedia and from Facebook users' content, also comes a change in the effectiveness of Facebook Search. Official pages are either completely obscured, or are at least downgraded from the top of the results list, in favour of Community Pages.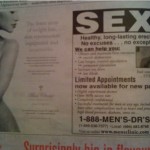 Sometimes the way to make a display ad noticeable has less to do with the ad itself, and not even its absolute placement in the newspaper. Sometimes, making a display ad noticeable can be achieved by its relative position next to a dramatically different or contrary message! Here's an example…


HubSpot Webinar Notes: Blogging Best Practices, by Lucy Orloski

The changes in how we communicate are coming fast and furious: what do you do to keep up?
Blog, Facebook, Flickr, Media Channels, Musings, Tips and Tricks, Tools and Tactics, Twitter, YouTube
Tagged With: Be Prepared, Marketing, Online Business, Social Media, Strategies, Twitter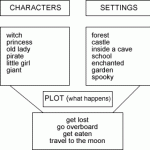 A short list of some key elements that make up a good story. Very elementary, but a good reminder, especially when I get mired in facts and lose sight of the heart and purpose of a story.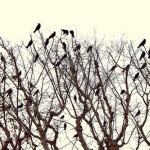 Some years ago, I witnessed a "crow funeral" on the street in front of my house. What seemed like hundreds of crows suddenly appeared in the air, in the trees, on the lawns, on the roofs, everywhere around my neighbourhood. A young crow had just died on the roadway, and the noise its friends and […]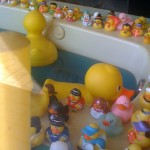 I'm walking down the street, errands on my mind, when I realize I've just walked past a whole flock of rubber duckies… Eh? I turn back, and discover they are splashing around in a plumbing store's window. Brilliant! I don't really care about pipes and fancy faucets; I DO care about the pleasures of running […]

I have a friend, named Tim, who lives all the way across the country. Tim is a wonderful, affable, total geekhead, and I mean that in the very best of ways. He's smart, he's fascinated by minutiae, and he loves sharing his discoveries of the hidden treasures in the mundane world as he finds them, […]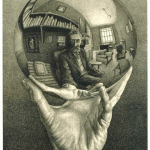 Years ago, folks had to figure out how to use the printing press in a way that generated revenue instead of creating a financial loss. Bright minds figured it out after a little while, and their ideas have been in use ever since. Then, suddenly, we had radio. Coolidge embraced it and won the post […]
Great Deals on Graphics and Web Design Elements
Reading List
I just got this title from the Amazon Store:
"10 Street-Smart Secrets of an Email Marketing Strategist Who Lives and Dies By His Results" [Kindle Edition] by Ben Settle.
I'll let you know what I think of it in a post, soon.