You are here:
Home
/
Archives for Facebook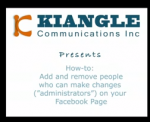 Short instructional video on how to add and remove people as administrators on your Facebook Page. We can all use a little help sometimes, and working on our Facebook Page is no exception, especially if it's a business page. Here's how you add a new administrator onto your Facebook Page, and also how you can […]

With the advent of the new Community Pages, unofficial organization pages that are automatically created by Facebook from information it pulls from Wikipedia and from Facebook users' content, also comes a change in the effectiveness of Facebook Search. Official pages are either completely obscured, or are at least downgraded from the top of the results list, in favour of Community Pages.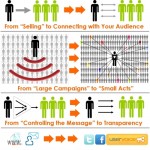 Specific words can either enhance or block a conversation, depending on who is our audience. Here is one example.
Great Deals on Graphics and Web Design Elements
Reading List
I just got this title from the Amazon Store:
"10 Street-Smart Secrets of an Email Marketing Strategist Who Lives and Dies By His Results" [Kindle Edition] by Ben Settle.
I'll let you know what I think of it in a post, soon.