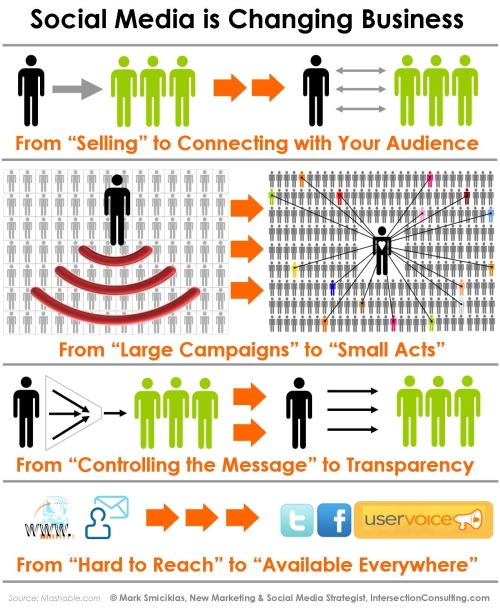 Hey, communicators! Want to:
Watch someone's eyes glaze over in an instant?
Stop a business conversation cold?
Maybe even trigger a "shocked" reaction, if you happen to choose the right "victim?"
Just say the magic words, "social media."
You could also try "blog," "YouTube," or "Facebook." The more conservative the business, and the more tricky the compliance guidelines in the company/industry, the better.
However, before they run you out of Dodge for trying your black arts on them, you could then pull out the antidote guide, and try the following spell-breakers: "online communications strategy," "inbound marketing," "measurable marketing methods," "brand evangelists," "micro-donations," or "digital marketplace." "ROI" might help, too.
Once you have them calmed down again, it might be safe to share the results of the HubSpot Website Grader Report on their website. Watch what happens when they discover their readers need a PhD to understand the content on the site… if the readers ever give them more than the standard five-to-ten second chance to grab and keep their attention, that is.
At another time, you could try to help them dip their toe into the world of, um, interactive media, as a personal marketing tool. Most folks now seem to have heard of the benefits of having a "LinkedIn profile" to build their business networks. Maybe. Of course, it's an easier conversation if they have already been told that they "absolutely need to have one," even if they don't really know why or what to do with it. (My own ever-evolving LinkedIn experiment is here: http://ca.linkedin.com/in/erinanne.)
We online communicators need to lead by example, and stick to words our audience, the business community, uses. Business is changing, communications is changing, everything is changing. Keeping the words familiar will help ease the transition.
Words really do matter.
ea/
USEFUL LINKS (Ideas to contemplate):
Web 2.0 by jutecht, March 2006 [YouTube Video] (5 mins 19 secs)
Social networking in Plain English by leelefever [YouTube] (1 min 47 secs)
6 Powerful LinkedIn Martketing Tips for Small Businesses by Naomi Trower at Social Media Examiner [Text]
32 Ways to Use Facebook for Business by Meryl Evans at Web Worker Daily [Text]
Moving Marketing from your Eyes to your Hands by Mitch Joel at Six Pixels of Separation [Text]
IMAGE:
Intersection Consulting (Creative Commons Attribution licence)