You are here:
Home
/
Archives for Twitter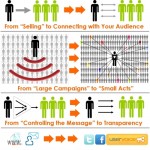 Specific words can either enhance or block a conversation, depending on who is our audience. Here is one example.

The changes in how we communicate are coming fast and furious: what do you do to keep up?
Blog, Facebook, Flickr, Media Channels, Musings, Tips and Tricks, Tools and Tactics, Twitter, YouTube
Tagged With: Be Prepared, Marketing, Online Business, Social Media, Strategies, Twitter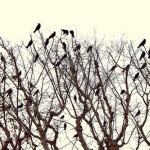 Some years ago, I witnessed a "crow funeral" on the street in front of my house. What seemed like hundreds of crows suddenly appeared in the air, in the trees, on the lawns, on the roofs, everywhere around my neighbourhood. A young crow had just died on the roadway, and the noise its friends and […]

I think content can — and does — stand alone, and without it the media tools are useless.
Great Deals on Graphics and Web Design Elements
Reading List
I just got this title from the Amazon Store:
"10 Street-Smart Secrets of an Email Marketing Strategist Who Lives and Dies By His Results" [Kindle Edition] by Ben Settle.
I'll let you know what I think of it in a post, soon.