You are here:
Home
/
Archives for Be Prepared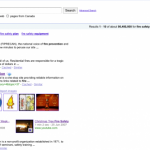 Fire safety messages for public education — does the message format and medium of broadcasting make a difference to the effectiveness of the message to encourage people to take action and make change to their home safety habits?
Blog, Media Channels, Musings, Tips and Tricks, YouTube
Tagged With: Action-oriented messages, Be Prepared, Comparison, McLuhan, Medium, Social Media, Strategies, Text, Tools, Video, YouTube

The changes in how we communicate are coming fast and furious: what do you do to keep up?
Blog, Facebook, Flickr, Media Channels, Musings, Tips and Tricks, Tools and Tactics, Twitter, YouTube
Tagged With: Be Prepared, Marketing, Online Business, Social Media, Strategies, Twitter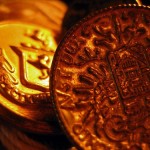 Once upon a time (mid 1980s), in a land far away (UVic), Prince Ken (Athletics and Recreation Director Ken Shields, most decorated varsity basketball coach in Canadian history) had a problem. He knew there were many things his principality, his area of the kingdom, needed — and needed badly — but, alas, he had no […]
Great Deals on Graphics and Web Design Elements
Reading List
I just got this title from the Amazon Store:
"10 Street-Smart Secrets of an Email Marketing Strategist Who Lives and Dies By His Results" [Kindle Edition] by Ben Settle.
I'll let you know what I think of it in a post, soon.