You are here:
Home
/
Archives for Surprise Gifts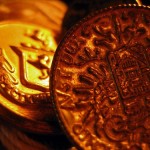 Once upon a time (mid 1980s), in a land far away (UVic), Prince Ken (Athletics and Recreation Director Ken Shields, most decorated varsity basketball coach in Canadian history) had a problem. He knew there were many things his principality, his area of the kingdom, needed — and needed badly — but, alas, he had no […]
Great Deals on Graphics and Web Design Elements
Reading List
I just got this title from the Amazon Store:
"10 Street-Smart Secrets of an Email Marketing Strategist Who Lives and Dies By His Results" [Kindle Edition] by Ben Settle.
I'll let you know what I think of it in a post, soon.