You are here:
Home
/
Archives for Resources


The Agatha Christie Code As seen on PBS, produced in 2005, saw airing in December 2012 Few facts: Burial place: St Mary's Church, Chelsea, Oxfordshire 2.3 billion books published, second only to Shakespeare Agatha Mary Clarissa Mallowan, known as Agatha Christie Born 1890 Died 1976 Research analysts who led this project: Dr Richard Forsyth, Research […]

I recently encountered a puzzling challenge on a client's WordPress site. They wanted to make a design change, and all the usual methods didn't work. For example, one simple change they wanted was to have the date removed from their blog posts. They don't write a lot of content, and very little of it is […]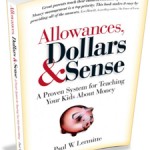 After four years of careful work, and with the help of an awesome team led by Kiangle Communications Inc, Paul W. Lermitte completely revised and updated, then designed and self-published the second edition of his book, Allowances, Dollars and Sense. The book, originally published in 1999, was a bestseller internationally, and Paul kept getting requests […]
Books, Portfolio, Publishing
Tagged With: Amazon, ebook, ePub, iBooks, iTunes, Kindle, Paul W. Lermitte, Portfolio, Publishing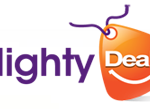 Here are all the current (time-limited) deals offered by MightyDeals.com. We use this site to purchase web tools and graphics for on- and offline projects often, but haven't used every product they promote here.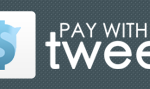 I haven't checked this out yet, except that I encountered it as a subscriber to MightyDeals.com (a great resource of graphic and digital tools at great discounts!). Every now and again, MightyDeals.com gives away freebies, and this morning was one of those days. I clicked on the link, gave them my email address, got my […]


Based on instructions from http://blog.threepress.org/2010/12/16/running-epubcheck-on-your-computer/ but clarified a little more by Erin Anne… Check to make sure Java 1.5 or higher is installed on your computer (this is native in Macs, but run Software Updater just to make sure you have the latest version already). Go to http://code.google.com/p/epubcheck/ to download the latest version of ePubCheck […]
Featured, Front Page, How-To, Publishing, Resources
Tagged With: ebook, ePub, epubcheck, How-To, iBook, iPad, Publishing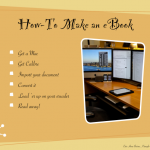 How to take a document and turn it into an ebook using a free (donations gratefully accepted, I'm sure) application for Mac users. [UPDATE Aug 2013: These instructions were prepared several iterations of the application ago. You will find that some of the look and use of the application is a little different now. Also, […]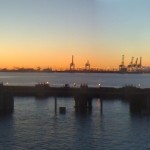 [UPDATE Aug 2013: I've now stopped using Cincopa and am experimenting with other image gallery tools. Stay tuned for an updated post!] In order to expand the media resources I can share through a variety of websites, I'm experimenting with a few new tools, and thought I'd share the journey with you! I should point […]

Instructions on how to make an ebook from a document on your computer (Word, PDF) so you can read it on your iPad, Kindle, or other e-reader. Includes a 10-minute video with lots of detail, and a bare-bones text list for easy reference.
Great Deals on Graphics and Web Design Elements
Reading List
I just got this title from the Amazon Store:
"10 Street-Smart Secrets of an Email Marketing Strategist Who Lives and Dies By His Results" [Kindle Edition] by Ben Settle.
I'll let you know what I think of it in a post, soon.