You are here:
Home
/
Archives for Musings


The Agatha Christie Code As seen on PBS, produced in 2005, saw airing in December 2012 Few facts: Burial place: St Mary's Church, Chelsea, Oxfordshire 2.3 billion books published, second only to Shakespeare Agatha Mary Clarissa Mallowan, known as Agatha Christie Born 1890 Died 1976 Research analysts who led this project: Dr Richard Forsyth, Research […]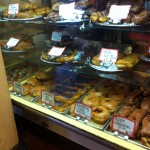 A terrific sign I spotted in Seattle's Pike Place: it made me stop and pay attention!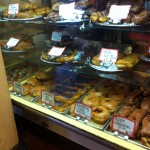 A terrific sign I spotted in Seattle's Pike Place: it made me stop and pay attention!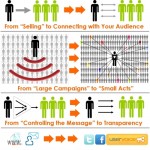 Specific words can either enhance or block a conversation, depending on who is our audience. Here is one example.

The message must match the medium chosen in order for the point to get across. Why waste time and effort with ineffective media for important messages? Here's another example.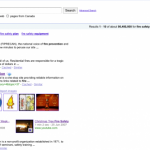 Fire safety messages for public education — does the message format and medium of broadcasting make a difference to the effectiveness of the message to encourage people to take action and make change to their home safety habits?
Blog, Media Channels, Musings, Tips and Tricks, YouTube
Tagged With: Action-oriented messages, Be Prepared, Comparison, McLuhan, Medium, Social Media, Strategies, Text, Tools, Video, YouTube

Website Redesign Tips from Mike Volpe at Hubspot — My Twitterfeed of his online webinar collected and posted into a blog format.

The changes in how we communicate are coming fast and furious: what do you do to keep up?
Blog, Facebook, Flickr, Media Channels, Musings, Tips and Tricks, Tools and Tactics, Twitter, YouTube
Tagged With: Be Prepared, Marketing, Online Business, Social Media, Strategies, Twitter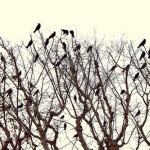 Some years ago, I witnessed a "crow funeral" on the street in front of my house. What seemed like hundreds of crows suddenly appeared in the air, in the trees, on the lawns, on the roofs, everywhere around my neighbourhood. A young crow had just died on the roadway, and the noise its friends and […]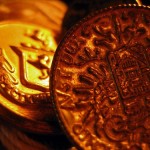 Once upon a time (mid 1980s), in a land far away (UVic), Prince Ken (Athletics and Recreation Director Ken Shields, most decorated varsity basketball coach in Canadian history) had a problem. He knew there were many things his principality, his area of the kingdom, needed — and needed badly — but, alas, he had no […]
Great Deals on Graphics and Web Design Elements
Reading List
I just got this title from the Amazon Store:
"10 Street-Smart Secrets of an Email Marketing Strategist Who Lives and Dies By His Results" [Kindle Edition] by Ben Settle.
I'll let you know what I think of it in a post, soon.