You are here:
Home
/
Archives for Photos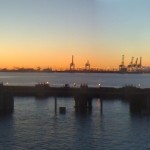 [UPDATE Aug 2013: I've now stopped using Cincopa and am experimenting with other image gallery tools. Stay tuned for an updated post!] In order to expand the media resources I can share through a variety of websites, I'm experimenting with a few new tools, and thought I'd share the journey with you! I should point […]
Great Deals on Graphics and Web Design Elements
Reading List
I just got this title from the Amazon Store:
"10 Street-Smart Secrets of an Email Marketing Strategist Who Lives and Dies By His Results" [Kindle Edition] by Ben Settle.
I'll let you know what I think of it in a post, soon.