The Agatha Christie Code As seen on PBS, produced in 2005, saw airing in December 2012 Few facts: Burial place: St Mary's Church, Chelsea, Oxfordshire 2.3 billion books published, second only to Shakespeare Agatha Mary Clarissa Mallowan, known as Agatha Christie Born 1890 Died 1976 Research analysts who led this project: Dr Richard Forsyth, Research […]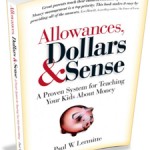 After four years of careful work, and with the help of an awesome team led by Kiangle Communications Inc, Paul W. Lermitte completely revised and updated, then designed and self-published the second edition of his book, Allowances, Dollars and Sense. The book, originally published in 1999, was a bestseller internationally, and Paul kept getting requests […]
Books, Portfolio, Publishing
Tagged With: Amazon, ebook, ePub, iBooks, iTunes, Kindle, Paul W. Lermitte, Portfolio, Publishing

Instructions on how to make an ebook from a document on your computer (Word, PDF) so you can read it on your iPad, Kindle, or other e-reader. Includes a 10-minute video with lots of detail, and a bare-bones text list for easy reference.
Great Deals on Graphics and Web Design Elements
Reading List
I just got this title from the Amazon Store:
"10 Street-Smart Secrets of an Email Marketing Strategist Who Lives and Dies By His Results" [Kindle Edition] by Ben Settle.
I'll let you know what I think of it in a post, soon.