You are here:
Home
/
Archives for How-To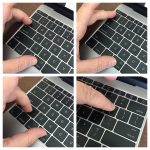 So, if you like to churn out stuff as fast as you can, like me, and get tired of switching from keyboard to mouse/trackpad and back again all the time, here are three great (I would say "essential!") keyboard shortcuts that work on Macs with Canadian (probably also American and British) English keyboard layouts that […]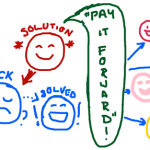 After nearly twenty years online, I'm very happy to report that the early-days attitude of caring and sharing and helping complete strangers with their tech issues via online discussions and forums has not ended. Not even close. Besides an amazing weekend at WordCamp Vancouver 2012 and BuddyCamp Vancouver, with volunteer experts coming from around the […]
Blog, Featured, Front Page, How-To
Tagged With: How-To, IP Address, Problem Solving, Resources, Router, Software, Tech, Thoughts, WiFi

I recently encountered a puzzling challenge on a client's WordPress site. They wanted to make a design change, and all the usual methods didn't work. For example, one simple change they wanted was to have the date removed from their blog posts. They don't write a lot of content, and very little of it is […]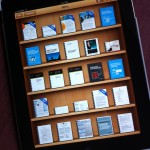 Want to take some time on your holiday to catch up on some important reading but don't want to take reams of paper with you? Have commuting time to pass and need something more stimulating to read? Find yourself unexpectedly waiting…and waiting…and waiting…? Preload your iPad with a stack of PDFs you never seem to […]
Demo, Front Page, How-To, i-Devices, Video
Tagged With: Holiday Reading, How-To, iPad, iPad for Business, iPhone, iTunes, PDFs, Tips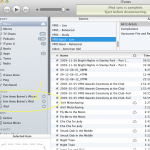 I had a recent question about how to remove all the unwanted content on an iPod. Kathy only wanted to have music on her iPod, now that she had both an iPhone and an iPad to work with, and she had decided now to leave her iPod attached to the stereo in the living room. […]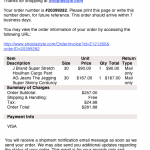 QUESTION: As you read this post, also think about it from a communications and reputation-management perspective. If you were the company affected by this scam, how would you handle it? Well, imagine my surprise yesterday when I made myself a mid-morning cup of coffee and re-opened my email to get caught up, and suddenly […]


Based on instructions from http://blog.threepress.org/2010/12/16/running-epubcheck-on-your-computer/ but clarified a little more by Erin Anne… Check to make sure Java 1.5 or higher is installed on your computer (this is native in Macs, but run Software Updater just to make sure you have the latest version already). Go to http://code.google.com/p/epubcheck/ to download the latest version of ePubCheck […]
Featured, Front Page, How-To, Publishing, Resources
Tagged With: ebook, ePub, epubcheck, How-To, iBook, iPad, Publishing

Steve asked a great question about uploading photos to Cincopa from an iPhone. His question is in response to this post: "How-To: Photo gallery using Cincopa-Wordpress-iPhone-Autostitch". Steve asked, "How did you upload your photos from your iPhone to your Cincopa gallery? Is there an app for that?" Here is my response, FWIW… Heh, good question, […]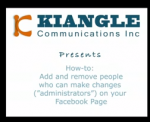 Short instructional video on how to add and remove people as administrators on your Facebook Page. We can all use a little help sometimes, and working on our Facebook Page is no exception, especially if it's a business page. Here's how you add a new administrator onto your Facebook Page, and also how you can […]

Instructions on how to make an ebook from a document on your computer (Word, PDF) so you can read it on your iPad, Kindle, or other e-reader. Includes a 10-minute video with lots of detail, and a bare-bones text list for easy reference.
Great Deals on Graphics and Web Design Elements
Reading List
I just got this title from the Amazon Store:
"10 Street-Smart Secrets of an Email Marketing Strategist Who Lives and Dies By His Results" [Kindle Edition] by Ben Settle.
I'll let you know what I think of it in a post, soon.