You are here:
Home
/
Archives for iPad for Business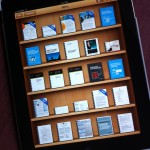 Want to take some time on your holiday to catch up on some important reading but don't want to take reams of paper with you? Have commuting time to pass and need something more stimulating to read? Find yourself unexpectedly waiting…and waiting…and waiting…? Preload your iPad with a stack of PDFs you never seem to […]
Demo, Front Page, How-To, i-Devices, Video
Tagged With: Holiday Reading, How-To, iPad, iPad for Business, iPhone, iTunes, PDFs, Tips
Great Deals on Graphics and Web Design Elements
Reading List
I just got this title from the Amazon Store:
"10 Street-Smart Secrets of an Email Marketing Strategist Who Lives and Dies By His Results" [Kindle Edition] by Ben Settle.
I'll let you know what I think of it in a post, soon.