You are here:
Home
/
Archives for ePub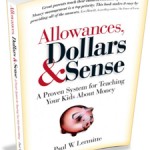 After four years of careful work, and with the help of an awesome team led by Kiangle Communications Inc, Paul W. Lermitte completely revised and updated, then designed and self-published the second edition of his book, Allowances, Dollars and Sense. The book, originally published in 1999, was a bestseller internationally, and Paul kept getting requests […]
Books, Portfolio, Publishing
Tagged With: Amazon, ebook, ePub, iBooks, iTunes, Kindle, Paul W. Lermitte, Portfolio, Publishing


Based on instructions from http://blog.threepress.org/2010/12/16/running-epubcheck-on-your-computer/ but clarified a little more by Erin Anne… Check to make sure Java 1.5 or higher is installed on your computer (this is native in Macs, but run Software Updater just to make sure you have the latest version already). Go to http://code.google.com/p/epubcheck/ to download the latest version of ePubCheck […]
Featured, Front Page, How-To, Publishing, Resources
Tagged With: ebook, ePub, epubcheck, How-To, iBook, iPad, Publishing
Great Deals on Graphics and Web Design Elements
Reading List
I just got this title from the Amazon Store:
"10 Street-Smart Secrets of an Email Marketing Strategist Who Lives and Dies By His Results" [Kindle Edition] by Ben Settle.
I'll let you know what I think of it in a post, soon.