You are here:
Home
/
Archives for Tips and Tricks

The message must match the medium chosen in order for the point to get across. Why waste time and effort with ineffective media for important messages? Here's another example.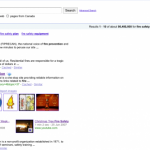 Fire safety messages for public education — does the message format and medium of broadcasting make a difference to the effectiveness of the message to encourage people to take action and make change to their home safety habits?
Blog, Media Channels, Musings, Tips and Tricks, YouTube
Tagged With: Action-oriented messages, Be Prepared, Comparison, McLuhan, Medium, Social Media, Strategies, Text, Tools, Video, YouTube

The changes in how we communicate are coming fast and furious: what do you do to keep up?
Blog, Facebook, Flickr, Media Channels, Musings, Tips and Tricks, Tools and Tactics, Twitter, YouTube
Tagged With: Be Prepared, Marketing, Online Business, Social Media, Strategies, Twitter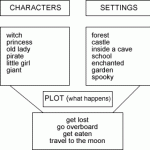 A short list of some key elements that make up a good story. Very elementary, but a good reminder, especially when I get mired in facts and lose sight of the heart and purpose of a story.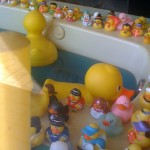 I'm walking down the street, errands on my mind, when I realize I've just walked past a whole flock of rubber duckies… Eh? I turn back, and discover they are splashing around in a plumbing store's window. Brilliant! I don't really care about pipes and fancy faucets; I DO care about the pleasures of running […]

So, this weekend I'm showing a friend, someone who has had a Facebook account for some time but who has seldom used it, how to raise his privacy settings and limit what his applications do with his information. It used to be that clicking on "Applications" under settings was enough to reveal all the Facebook […]

I think content can — and does — stand alone, and without it the media tools are useless.
Great Deals on Graphics and Web Design Elements
Reading List
I just got this title from the Amazon Store:
"10 Street-Smart Secrets of an Email Marketing Strategist Who Lives and Dies By His Results" [Kindle Edition] by Ben Settle.
I'll let you know what I think of it in a post, soon.