You are here:
Home
/
Archives for Front Page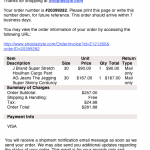 QUESTION: As you read this post, also think about it from a communications and reputation-management perspective. If you were the company affected by this scam, how would you handle it? Well, imagine my surprise yesterday when I made myself a mid-morning cup of coffee and re-opened my email to get caught up, and suddenly […]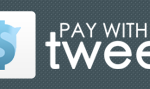 I haven't checked this out yet, except that I encountered it as a subscriber to MightyDeals.com (a great resource of graphic and digital tools at great discounts!). Every now and again, MightyDeals.com gives away freebies, and this morning was one of those days. I clicked on the link, gave them my email address, got my […]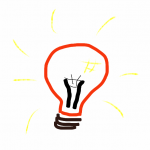 Interesting. Seth Godin said this today: …The lizard brain seeks constant reassurance. It will wheedle and argue and debate with the rest of your head, pushing for one tiny bit of evidence, some sort of proof that everything will be okay. Don't do it. When you indulge the lizard, it gains power. It doesn't walk […]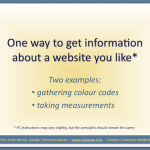 When I want to create a consistent look across a number of different online spaces, I need to know what colours I used in space one (e.g. my website/blog) so I can use the same colours in space two (e.g. my Twitter Feed in the right hand column of my website). Or maybe I absolutely […]


Based on instructions from http://blog.threepress.org/2010/12/16/running-epubcheck-on-your-computer/ but clarified a little more by Erin Anne… Check to make sure Java 1.5 or higher is installed on your computer (this is native in Macs, but run Software Updater just to make sure you have the latest version already). Go to http://code.google.com/p/epubcheck/ to download the latest version of ePubCheck […]
Featured, Front Page, How-To, Publishing, Resources
Tagged With: ebook, ePub, epubcheck, How-To, iBook, iPad, Publishing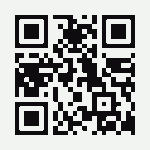 This QR code will link you to a contact page for Kiangle with links to this website, Facebook and Twitter, as well as our mailing address. Not the most thrilling destination, but at least you get to try it out! Here's an iPhone QR code reader or Blackberry QR code reader you can use […]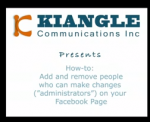 Short instructional video on how to add and remove people as administrators on your Facebook Page. We can all use a little help sometimes, and working on our Facebook Page is no exception, especially if it's a business page. Here's how you add a new administrator onto your Facebook Page, and also how you can […]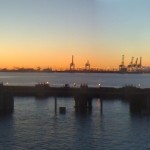 [UPDATE Aug 2013: I've now stopped using Cincopa and am experimenting with other image gallery tools. Stay tuned for an updated post!] In order to expand the media resources I can share through a variety of websites, I'm experimenting with a few new tools, and thought I'd share the journey with you! I should point […]
Great Deals on Graphics and Web Design Elements
Reading List
I just got this title from the Amazon Store:
"10 Street-Smart Secrets of an Email Marketing Strategist Who Lives and Dies By His Results" [Kindle Edition] by Ben Settle.
I'll let you know what I think of it in a post, soon.