You are here:
Home
/
Archives for Seth Godin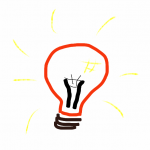 Interesting. Seth Godin said this today: …The lizard brain seeks constant reassurance. It will wheedle and argue and debate with the rest of your head, pushing for one tiny bit of evidence, some sort of proof that everything will be okay. Don't do it. When you indulge the lizard, it gains power. It doesn't walk […]
Great Deals on Graphics and Web Design Elements
Reading List
I just got this title from the Amazon Store:
"10 Street-Smart Secrets of an Email Marketing Strategist Who Lives and Dies By His Results" [Kindle Edition] by Ben Settle.
I'll let you know what I think of it in a post, soon.