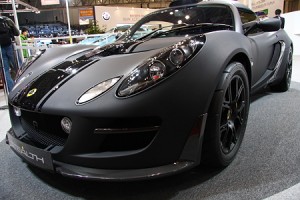 In this insightful piece, The Dumbest Excuse SMBs Use to Avoid Blogging, author Doug Rekenthaler argues that customers have turned the traditional buying process on its head, not entering the direct marketing process until the very last stages of their buying process. They avoid direct contact with the company or the sales person until they've done all their research, usually online, and are now revealing themselves as buyers just before making the purchase, seeking confirmation that they are making the right choice before spending their money.
He refers briefly to the example of car shopping. I'm going to expand on that example a little here. We used to wander from car lot to car lot, starting with nearly a blank slate of what we wanted, looking at all the vehicles, getting information about price, features, colour options, warranties, mileage, etc, from the salespeople that spotted us and got to us first. We might even go for a test ride at each of the car lots, just to get an idea of what each car is like to sit in, to drive. We'd go home with stacks of glossy brochures, several from each dealership, and start pouring over them. The salespeople, knowing we were in the exploratory stage, worked hard to give us the exact information we wanted to hear, using the right emotional cues based on what she or he picked up from us in the showroom so that we would choose their car over the other brand down the street. The smart ones also phoned us regularly for a while afterwards, never giving us a chance to forget about them and go with "the other guy" until it became evident they were wasting their time on us.
Now, customers do what I call "Stealth Shopping." People research cars online long before they get to the showroom floor. They already know the mileage, the stopping power, the safety features, the mileage, the reviews from dozens of auto magazines. They've read the consumers' reports, and they've talked to their mechanic about what she or he sees about that vehicle on the repair shop hoist. By the time they reach the salesperson, they've 95% made up their mind about which exact vehicle they want, and all they want now is the test drive to confirm they like the vehicle.
Where do they get all this information?
Online.
Nowadays, if an SME (or SMB as Doug calls it) wants to be considered as an option for the final buying stage, they need to be part of the research process, providing potential customers in stealth-shopping mode with great information about their service or product, along with inspiring examples of their product or service in action so that shopper can imagine how the SME's service or product will solve — or even go beyond solving — the customer's question or need.
What I also found interesting about the piece, however, was not just its insight into how the buying cycle has changed so dramatically, but also the amount of push-back from some people's comments in response to it! One commenter in particular opined that this whole idea is rubbish and that blogging is a fiscal/time impossibility for an already-stretched SME. Another commenter linked to an article that called blogging a waste of time.
Sometimes I think people stumble on the word "blog" itself more than the writing it describes. Blogging used to convey the idea of a personal diary, say a travel journal for the folks to read while a young high school graduate explores Turkey during their gap year.
Singing cats (or, in this case, cats who hate singing cats!) don't help the image.
Now, I think of "blogging," at least for business purposes, as almost interchangeable with "articles" and "op/ed" pieces. Some posts lean more towards educational/informative content and others lean more towards opinion and observation, with many of them containing a blend, like Doug's. Even so, many business people I talk to who are not much into online marketing yet still think of blogs as "fluff" or "personal," not the serious business marketing tool that it is. They may have even tried it briefly, and were discouraged with the lack of immediate interest.
I liked Doug's analogy that compared blogging to farming and direct marketing to hunting. I would even take his idea one step further than he does: like farming, blogging is sustainable, repeatable, enduring. The seed from this year's crop becomes next year's crop, for instance. But it takes patience, faith, and regular tending. Moreover, I've often heard the idea that farmers "have a relationship with their land." If direct marketing is like hunting, then it is all about "the kill," that one moment of success before the hunter moves on, looking for the next one, the past customer long forgotten. Many customers have grown weary of this approach, and have adopted "stealth shopping" techniques to regain control of their buying decisions and to avoid feeling like a victim.
In my experience, it takes at least a year, sometimes more (would you agree with this timeframe?) for an unknown entity to start seeing real marketing/business progress from blogging, coupled with other online marketing efforts (e.g. social media), and that's a long time in the life of a small business.
But, like that moment when your new carrots finally pop their little green seedling leaves above the earth, it's pretty exciting once it starts!
ea/
(SMB=Small to medium business; SME=Small to medium enterprise)