Erin Anne Beirne, MAPC
Highlights: Publishing for Canadians. Communications strategy and implementation. Master of Arts in Professional Communications, Royal Roads University.
You are here:
Home
/
Archives for Erin Anne Beirne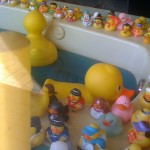 I'm walking down the street, errands on my mind, when I realize I've just walked past a whole flock of rubber duckies… Eh? I turn back, and discover they are splashing around in a plumbing store's window. Brilliant! I don't really care about pipes and fancy faucets; I DO care about the pleasures of running […]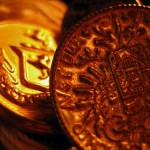 Once upon a time (mid 1980s), in a land far away (UVic), Prince Ken (Athletics and Recreation Director Ken Shields, most decorated varsity basketball coach in Canadian history) had a problem. He knew there were many things his principality, his area of the kingdom, needed — and needed badly — but, alas, he had no […]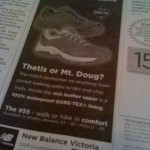 Yeah, for sure, I'd absolutely love to go for a walk! Mt. Doug or Thetis Lake? Mmm, how about Thetis this time? See if any ducks have settled in for the winter yet. Oh, wait, where are my shoes? Hmm… these look a little… um… yuck! Yeah, I could definitely use some new ones… where […]

I have a friend, named Tim, who lives all the way across the country. Tim is a wonderful, affable, total geekhead, and I mean that in the very best of ways. He's smart, he's fascinated by minutiae, and he loves sharing his discoveries of the hidden treasures in the mundane world as he finds them, […]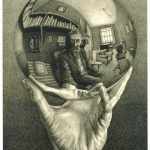 Years ago, folks had to figure out how to use the printing press in a way that generated revenue instead of creating a financial loss. Bright minds figured it out after a little while, and their ideas have been in use ever since. Then, suddenly, we had radio. Coolidge embraced it and won the post […]

I feel like I'm on a treasure hunt for the golden nugget hidden deep in the heart of social media! I'd sure love to identify its most valuable asset. Tools… Cool, but what's their purpose? Content… Yup, I love learning stuff, but… Connection… OK, getting better and better… (BTW, my company name, Kiangle, is derived […]

I just realized I did something interesting yesterday, and I didn't even think about the broader implication at the time. The short version of the story isn't so thrilling: I bought a book. But here's the backstory. A year or two ago I discovered this guy on the Internet who had some useful, and sometimes […]

So, this weekend I'm showing a friend, someone who has had a Facebook account for some time but who has seldom used it, how to raise his privacy settings and limit what his applications do with his information. It used to be that clicking on "Applications" under settings was enough to reveal all the Facebook […]

A little while ago, I attended a webinar with The Customer Collective, on "social selling" (Selling with Web 2.0). In it, the presenters, all marketing experts, agreed that good content is absolutely essential, but it's no longer enough on its own. (Oh. And here I thought I was finally starting to catch up.) Instead of […]

Apparently, a lot. You've got to read the story this guy tells about trying to name his puppy "Snowball." Words elude me. ea/ http://digitalroam.typepad.com/digital_roam/2009/07/meet-the-puppy-police-worst-userexperience-ever.html
Great Deals on Graphics and Web Design Elements
Reading List
I just got this title from the Amazon Store:
"10 Street-Smart Secrets of an Email Marketing Strategist Who Lives and Dies By His Results" [Kindle Edition] by Ben Settle.
I'll let you know what I think of it in a post, soon.