Archives for January 2012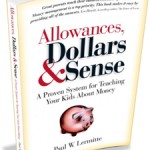 After four years of careful work, and with the help of an awesome team led by Kiangle Communications Inc, Paul W. Lermitte completely revised and updated, then designed and self-published the second edition of his book, Allowances, Dollars and Sense. The book, originally published in 1999, was a bestseller internationally, and Paul kept getting requests […]
Books, Portfolio, Publishing
Tagged With: Amazon, ebook, ePub, iBooks, iTunes, Kindle, Paul W. Lermitte, Portfolio, Publishing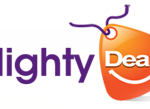 Here are all the current (time-limited) deals offered by MightyDeals.com. We use this site to purchase web tools and graphics for on- and offline projects often, but haven't used every product they promote here.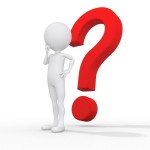 Trying to solve a puzzle: how to right-justify currency data in a table from within the table, without altering the CSS code in the background. I'm using WordPress 3.3 and WP-Table Reloaded at the time of press (January 24, 2012). Here I tried using <td align="right">$100.00</td> within the relevant cells, and was surprised to see […]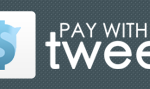 I haven't checked this out yet, except that I encountered it as a subscriber to MightyDeals.com (a great resource of graphic and digital tools at great discounts!). Every now and again, MightyDeals.com gives away freebies, and this morning was one of those days. I clicked on the link, gave them my email address, got my […]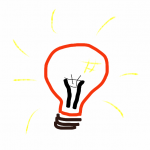 Interesting. Seth Godin said this today: …The lizard brain seeks constant reassurance. It will wheedle and argue and debate with the rest of your head, pushing for one tiny bit of evidence, some sort of proof that everything will be okay. Don't do it. When you indulge the lizard, it gains power. It doesn't walk […]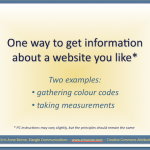 When I want to create a consistent look across a number of different online spaces, I need to know what colours I used in space one (e.g. my website/blog) so I can use the same colours in space two (e.g. my Twitter Feed in the right hand column of my website). Or maybe I absolutely […]
Great Deals on Graphics and Web Design Elements
Reading List
I just got this title from the Amazon Store:
"10 Street-Smart Secrets of an Email Marketing Strategist Who Lives and Dies By His Results" [Kindle Edition] by Ben Settle.
I'll let you know what I think of it in a post, soon.