Archives for April 2010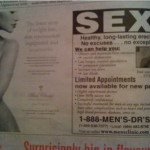 Sometimes the way to make a display ad noticeable has less to do with the ad itself, and not even its absolute placement in the newspaper. Sometimes, making a display ad noticeable can be achieved by its relative position next to a dramatically different or contrary message! Here's an example…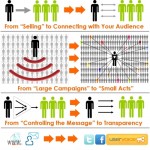 Specific words can either enhance or block a conversation, depending on who is our audience. Here is one example.


HubSpot Webinar Notes: Blogging Best Practices, by Lucy Orloski
Great Deals on Graphics and Web Design Elements
Reading List
I just got this title from the Amazon Store:
"10 Street-Smart Secrets of an Email Marketing Strategist Who Lives and Dies By His Results" [Kindle Edition] by Ben Settle.
I'll let you know what I think of it in a post, soon.